LAARIS Games One application is an advanced software for running games and apps. Provides alignment features and sensor calibration tools, in order to setup camera and laser parameters.
"LAARIS Box One", the interactive controller hardware, including a fast industrial camera and laser controller, compatible with ILDA laser projectors.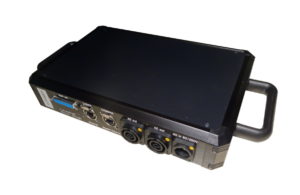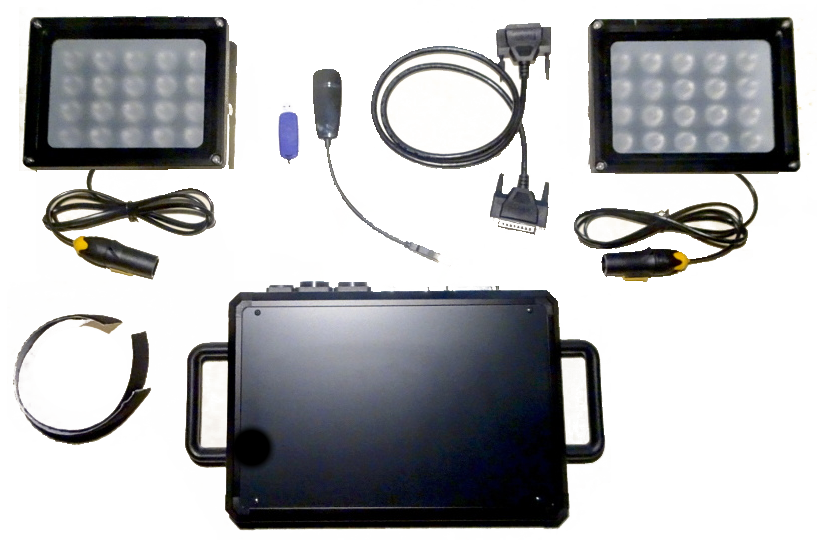 "LAARIS Games One", the control software for interactive laser games with many customization features.
Configuration screen to connect sensor, laser controller and load configuration files (frames, zones, sensor parameters, global parameters including learning map, gap…)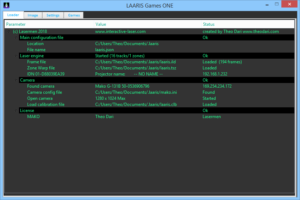 Sensor setup screen to define Region Of Interest, gain, black level, safety size, exposure time…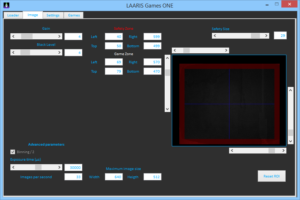 Main setup screen to setup:
zone geometry, type of laser (monochrome, RGB), intensity using 3 modes : smart, symmetric and mesh
Flash map and Gap (ground learning parameters) using "Reset & Flash", "Flash More" and "Motion Filter" buttons, Gap slider, "Detected points" progress bar and feedback on screen using fake colors to identify detection status per pixel
Alignment of laser zone to Sensor Region Of Interest using Contour test and Detection test
Safety ghost test using "Safety Ghost test" button
Test your sound volume using "Sound check" button
Setup laser projection parameters using 7 dedicated controls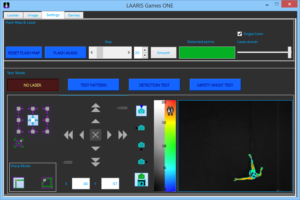 Games launchpad screen. Includes points limits, map loading, etc… parameters are game dependant.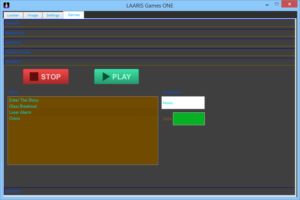 LAARIS Games One includes 6 games and apps and updates will integrate new games. All of them run using the Safety Ghost, a unique real-time blanking system using the sensor to interrupt laser projections when audiences pass through. For example, playground borders for most games are "Safety Ghosted".
Please watch the demo of an animation displayed using "Safety Ghost". Kids jump and run without any laser on their body.